Tomatin 12 Year Old Highland Single Malt Scotch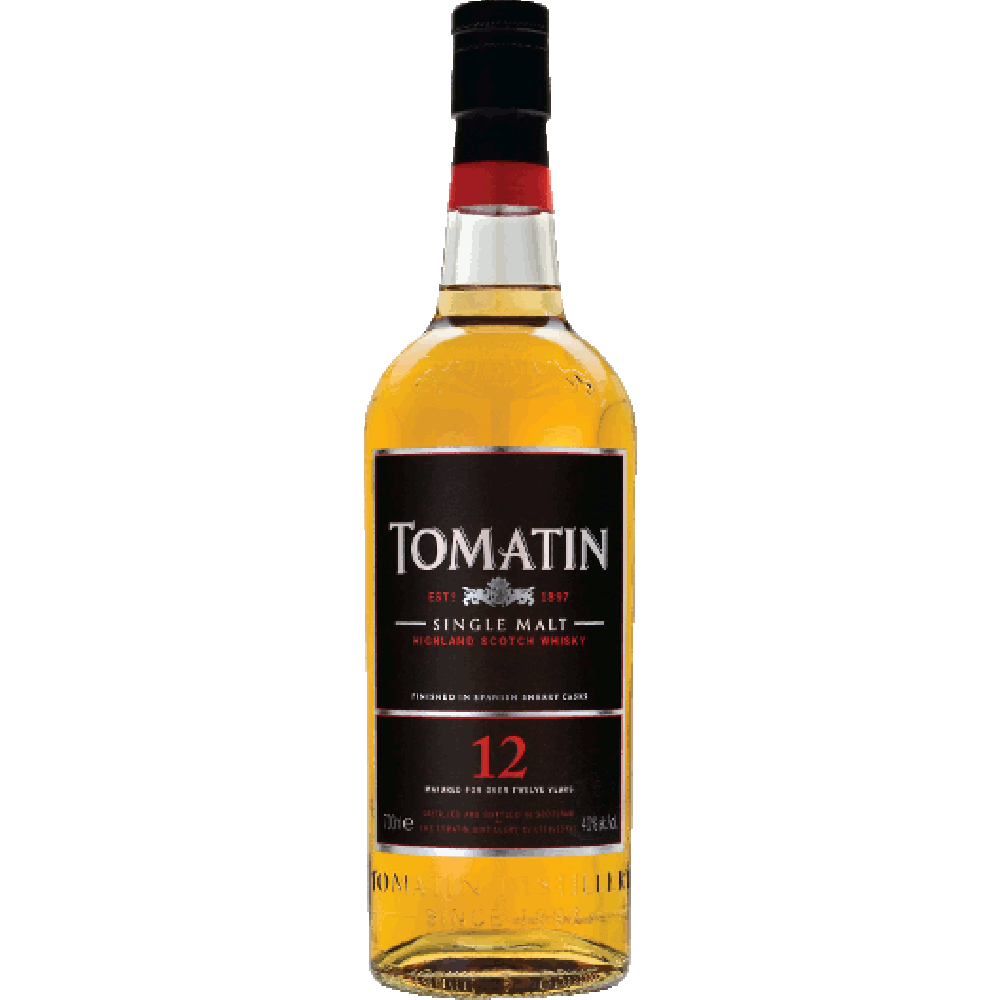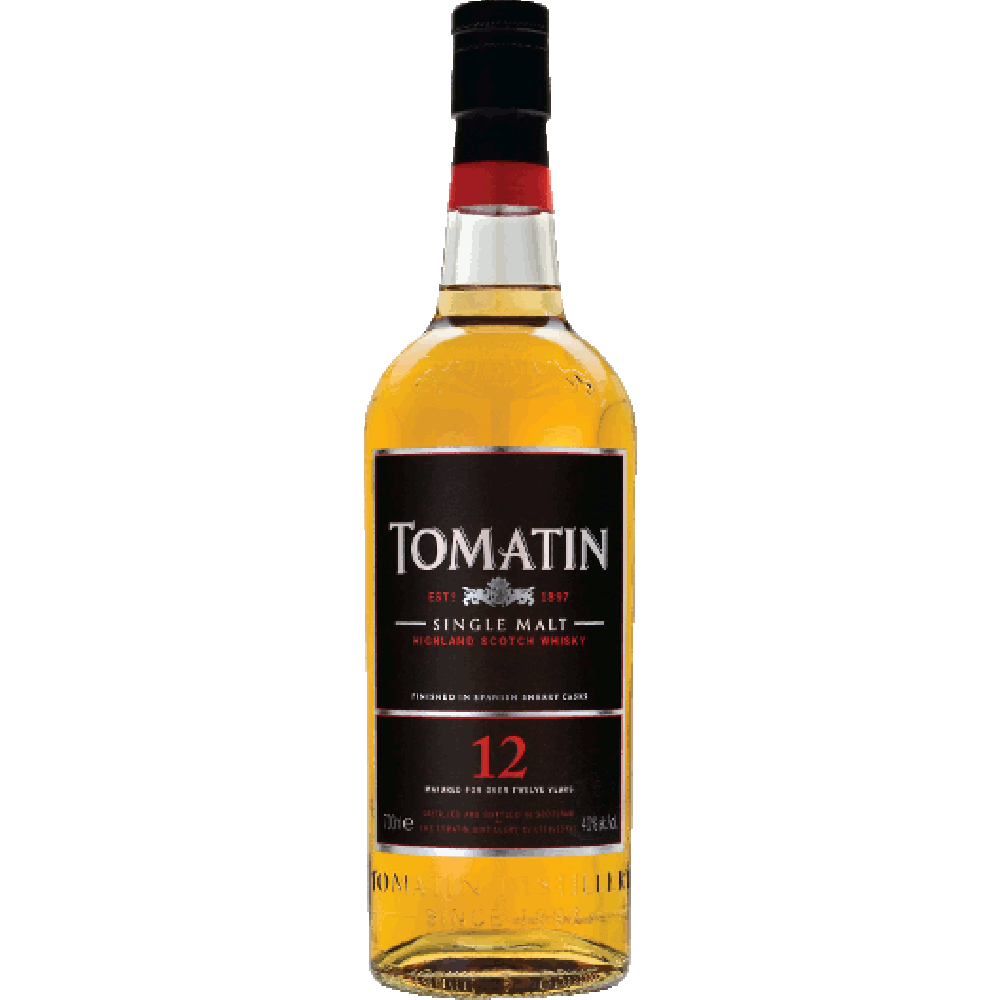 Tomatin 12 Year Old Highland Single Malt Scotch
Country: Scotland
Style: Scotch
Producer: Tomatin
Elegant and airy with a big smooth texture, the 12 years aged Tomatin is a classic single Highland malt. A true delight for discerning whisky drinkers, Tomatin is carefully matured in tradtional oak barrels to produce the lightly peated, delicate flavor which charms connoisseurs.
Tomatin 12YR. Highland Single Malt Scotch Description:
Our flagship malt - this has been around since 2003, when it took over from our 10 year old. It is going from strength to strength?
Nose - A complex, fresh and airy bouquet which contains rich malt and fruity aromas with a hint of peatiness.
Taste - The palate is rewarded with a unique combination of attractive flavours - a balance of apples, pears and malt with a gentle hint of nuttiness introduced by the subtle use of sherry wood. Very smooth and silky.
Finish - A wonderfully rich and elegant taste produces a long and satisfying finish; there is an oily richness which leads to a desire for more?
Cask - Matured in 1st or 2nd fill American oak casks , 1st fill bourbon barrels and finished in sherry butts for a minimum of 6 months.