Cabo Wabo Tequila Anejo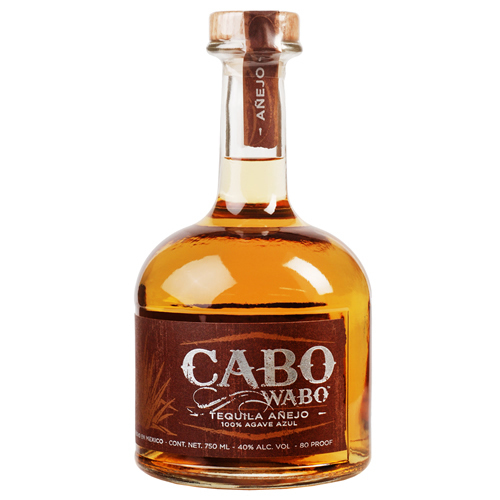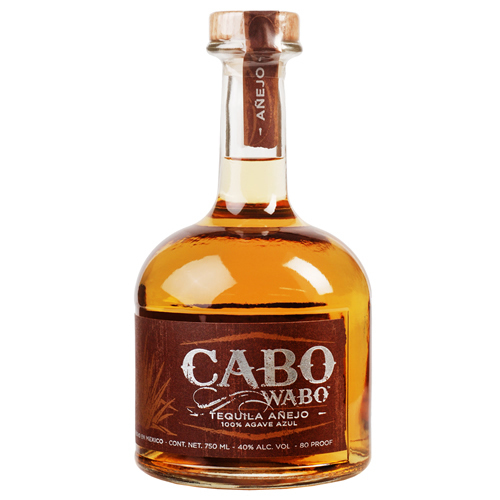 Cabo Wabo Tequila Anejo
Country: Mexico
Style: Tequila
Producer: Cabo Wabo
Pure golden color. Robust, sweet, spicy, pineapple upside down cake and herbaceous agave aromas with a dash of honey.
Cabo Wabo Tequila Anejo Description:
Finishes with a nice wave of toffee, peppery spice, and toasted oak. Very smooth and balanced throughout with excellent agave character, but really more of a reposado in nature.
89pts: Beverage Testing Institute
Note Description:
For those who appreciate the deep, robust flavor that only proper aging can bring, Cabo Wabo Tequila Añejo is truly a tequila without peer. Matured in oak barrels for 14 months, our Añejo presents a full vanilla and caramel nose that quickly gives way to woody notes on the palate complemented by hints of honey and chocolate. A long, delicate finish that is the very definition of smooth completes the experience and makes Cabo Wabo Tequila Añejo a drink best savored and enjoyed on its own.